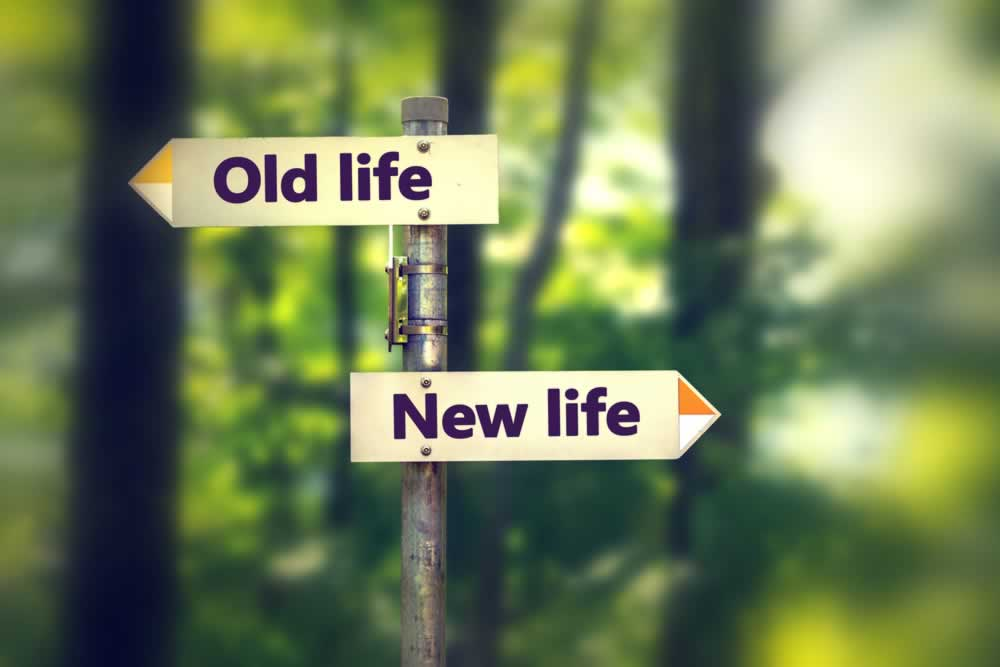 Life changes, such as moving to a new place, entering or leaving a relationship, becoming a parent for the first time, or changing occupations, can be challenging. Change is hard.
Feeling a little stressed out throughout a transition is acceptable, even adaptive. A new way of being is being adapted by our bodies and minds, and that transitional phase can be disturbing and uncomfortable.
However, there are instances when a healthy lifestyle and daily activities are impeded by the transitional phase. In certain cases, the emotions that come with transitions may become severe enough to require additional testing.
how they affect mental health
Although "life transitions" is not a clinical diagnosis in and of itself, difficulties coping to the changes might result in diagnoseable mental health issues, such as:
An emotional or behavioral response to a traumatic experience or life transition is known as adjustment disorder. When a reaction occurs within months of the incident or change, it is deemed unhealthy or exaggerated.
Major depressive disorder: This condition is characterized by exceptionally frequent, strong, or persistent feelings of melancholy or hopelessness that might interfere with day-to-day activities.
Excessive, recurring feelings of worry, anxiety, and/or fear are symptoms of general anxiety disorder. It gets crippling when worry and anxiety become the default reactions to commonplace events.
When a person has more distress from a change than they may have anticipated, adjustment disorders may be identified, particularly if the stress continues to interfere with relationships, careers, education, or personal objectives months after the change has ended.
Typical situations
Following life changes, mental health disorders can be diagnosed in both adults and children. Examples of situations that could have an impact on mental health are the following life transitions:
a recent union or divorce
Having a child; financial difficulties
A new position or a job loss
significant alterations in middle age Signs of difficulties coping with a shift in one's circumstances
The symptoms of struggling to cope with a life shift often resemble those of other stressful events.
They could consist of:
upset stomach recurrent infections and colds
marked decline in sex desire
A decrease in appetite or an increase in appetite
generally experiencing overwhelm
Careless or hazardous actions
propensity for social distancing
What to do in case you're finding it difficult to adapt
Learning healthy coping strategies and self-care practices will help you better handle the significant stress that comes with going through a life transition.
These coping mechanisms for changes in life consist of:
Meditation and mindfulness: When going through a change, spend some time noticing your thoughts and practicing a breathing technique that will help you relax when tension arises.
Relying on your network of supporters: Seeking assistance from someone who has previously helped you can be beneficial when facing new obstacles. It's beneficial to have friends and family as a support system.
Therapy: Look for a therapist who can use tried-and-true methods and tools to guide you through life's transitions.
As usual, take it easy on yourself while you acclimate to your new situation by making healthy eating and water choices, getting enough sleep each night, and scheduling exercise.
How to find a therapist for changes in life
Look for someone who has assisted customers in similar circumstances. To address the challenges posed by your new situation, seek out a therapist who specializes in the kind of life transition you're going through, be it moving to a new city, adjusting from college to the workforce, beginning a new job, getting married or divorced, going through a personal crisis, or adjusting to becoming a parent for the first time. Someone going through an especially stressful time of transition can benefit from a range of talk therapy approaches.
Think of many forms of therapy for your care
Unfavorable thought patterns and the accompanying unpleasant feelings that may arise can be helped by cognitive behavioral therapy (CBT), a popular therapeutic approach that addresses the ideas and feelings that certain experiences trigger.
Finding support, exploring coping mechanisms, and learning from others who have been there themselves can all be facilitated by participating in group therapy with a group of individuals experiencing similar issues.
Are you new to counseling? Find out where to look for a therapist here.